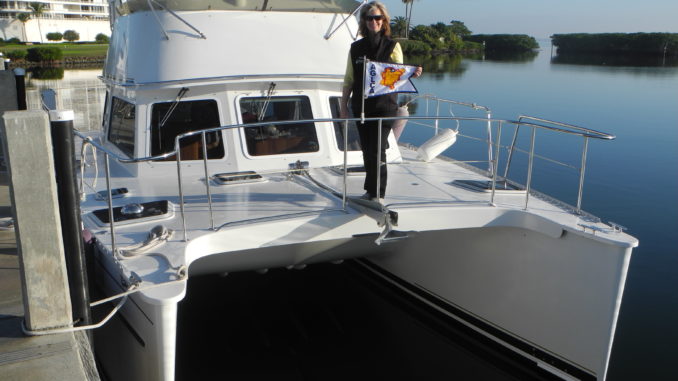 This is the second year Captains Chris & Alyse have been invited to join the PDQ Rendezvous in Stuart FL. If you've ever wanted to learn more about cruising in a power catamaran, here is the opportunity of a lifetime…and it's FREE!
After meeting some like minded boaters and learning about lots of great cruising topics YOU can try out a PDQ! That's right! A number of different types of power cats will be at the dock for you to check out, maybe even take one for a spin on the waterway. SO far we will have 4 PDQ 34s and 2 PDQ 41s first hand, side-by-side. It is a fantastic time to chat with current PDQ owners and inspect the various model year changes.
Captain Chris will present Cruising the Florida Keys and Use and Care for Inflatable PFDs. We'll both be on hand throughout the day to discuss many other cruising topics. Stay tuned for the final agenda and put January 24 on your calendar so you won't miss out!
The PDQ open House is 10 am to 5 pm, at Stuart Yacht Harbor (450 SW Salerno Rd, Stuart, FL) Saturday, Jan 24.