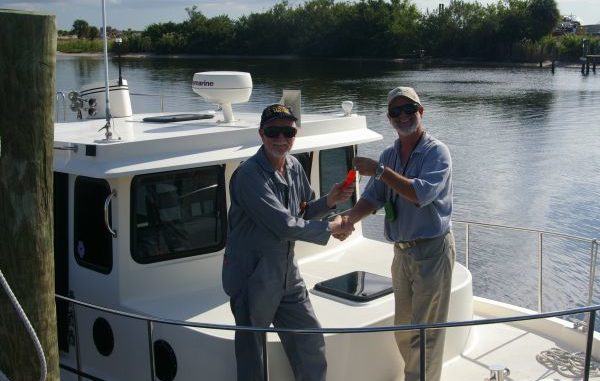 Don't lose precious time on the water because of a breakdown. You can learn to "Do It Yourself". Captain Chris will tour you through your own engine room introducing you to basic preventative maintenance, repairs and filter changes.
There aren't too many service stations along the ocean or ICW. Sure, a marine towing company can bring you back to a dock where a mechanic can order parts and replace them when they finally come in.
But you've wasted precious vacation time on the water when maybe you could have done it yourself??
Oil and Filters. We can help you learn how to change your engine oil and fuel filters. The value in this is not only to save money and time but also to help you learn the vessel systems for underway maintenance and repairs.
Sea water cooling pump. We can teach you how to change the impeller, tracing the cooling system. This will help to recover the "lost" rubber parts which fell off the impeller when it failed. This isn't a difficult job but many boaters are unaware that the lost rubber impeller pieces can reduce the water flow and cooling efficiency, leading to an overheated engine.
Shower sump pumps are another easy item to maintain. Since they are below decks and out of sight, owners rarely think about preventive maintenance. When the sump pump fails your shower or galley sink may back up and "what a mess". Soapy residue from the backed up shower or dirty dishwater includes grease and food particles. This may flood directly into your bilge and cause odors. It can also foul the regular bilge pump.
Ask us about the two easy steps to promote long sump pump life. Send us an email with your questions about how Captain Chris Yacht Services can help you Learn to Do It Yourself. Like to read testimonials about how our clients learn from Captain Chris Yacht Services? Click here.