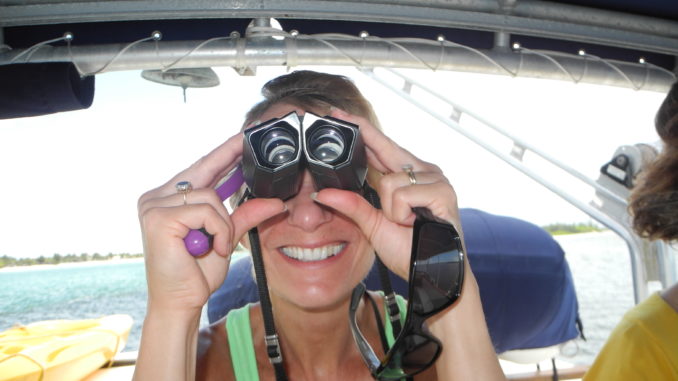 This Tennessee couple first met us at The Great Loop Rendezvous eight months before they came aboard our training motor cruiser. They wanted to be sure about the cruising lifestyle and boat designs before they committed to the big purchase.
(NOTE: We no longer charter our boat but are pleased to come aboard YOUR boat anywhere for personal training with you and your mate)
Having learned about looping around the waterways of the eastern United States and Canada, many dreamers start to take action. Joining cruising forums and reading blogs are a few of the smart research steps that most would-be cruisers take. While some people jump to buy their boat, more move at a comfortable pace…careful not to mistep along the way. Coming aboard our training boat is a terrific way to figure out what you like about the lifestyle and what you don't.
After spending three days aboard with us, living the life of a cruiser, Kim and David were much clearer about their goals…and they were certain that owning a boat was an adventure they wanted in their future.
Scroll through these photos and see how Captains Chris and Alyse were able to open their eyes to the possibilities of Living the Dream! (here is a note from them too)