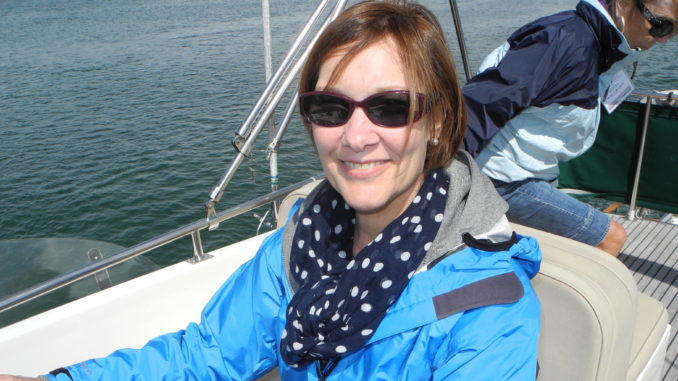 Trawler Training at TrawlerFest
Dave and Nancy joined us in our Building Cruising Confidence As A Couple two day class at TrawlerFest in Anacortes.
Greetings Captains Chris and Alyse!
We had a great time together in the Anacortes trawler university couples class.
We had a wonderful time chartering in the San Juans in 2012 and we picked up some great tips from you for our next charter. (Desolation Sound).
It is obvious that you have found your niche. You are so relaxed, comfortable and your confidence is contagious. We learned so much from you.
Have a great summer, thanks again…….all our best………..

Dave & Nancy M.