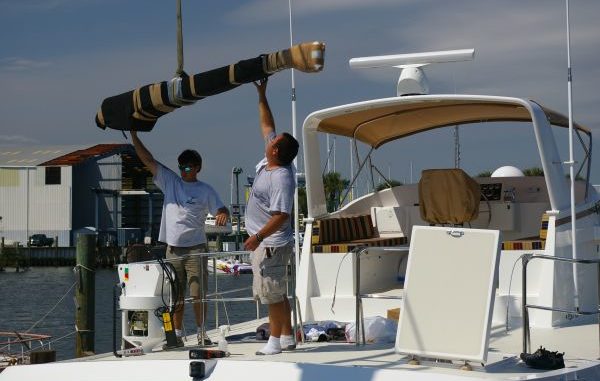 Vessel type/length – Krogen 48 North Sea
Cruising speed – 9 knots
Engine type/horsepower – Twin John Deere 4 cylinder engines
This is a rare boat, one of the few twin engine Trawlers they have made. The owner wanted to add a MarQuip dinghy boom. I ran the trawler from its marina over to a boatyard for the work to be completed.
A crane was used to lower the boom components aboard. After the heavy equipment was aboard I returned the boat to the marina for the crew to complete the installation. Then the boom was used to lift the dinghy to allow proper placement of the chocks.