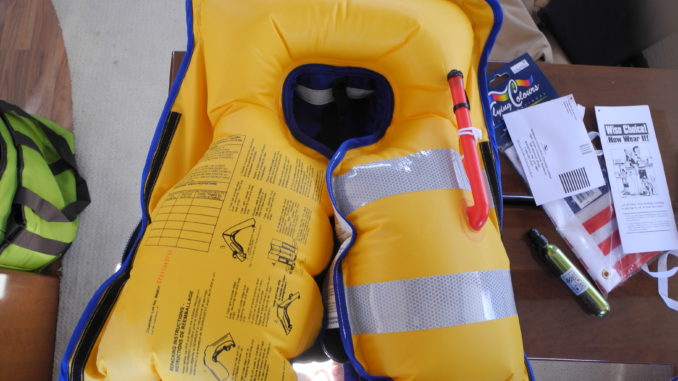 The Power Squadron District 8 Rendezvous will feature a 90 minute Safety Seminar exploring the pros and cons of Inflatable PFDs presented by Captain Chris in Boca Raton April 25 at 8:30 a.m.
Exciting! Interactive! Dynamic 90 minute Safety Seminar you will NOT forget! Pre register for this FREE session so we will have enough handouts and bring your favorite PFD, Life Jacket or InflatablePFD.
Pre Register by calling Captain Chris 772-205-1859 or emailing chris@captainchrisyachtservices.com
.