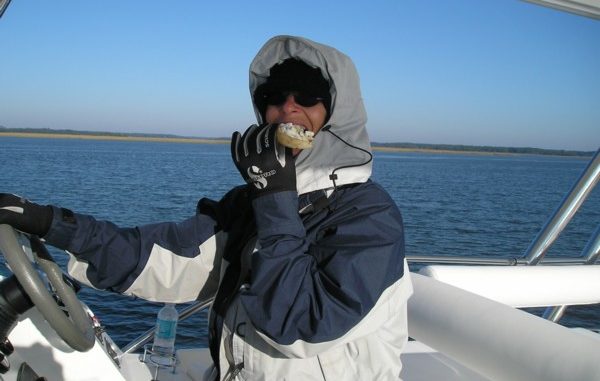 When you have an Overnight Crossing Breakfast to consider try this Easy Brunch Bake. Have to admit this came from Sausy In The Kitchen Facebook page but OMG! This is so perfect when you are preparing for a crossing.
Eggs
canned biscuits
whatever seasonings you like in an omelet.
Preheat to 350Degrees. Spray your cake pan. Layer the bottom with the canned biscuits. Scramble eggs and mix with chopped veggies and/or meat & seasonings that you find yummy. Add shredded cheese. Pour mixture over the biscuits.  Bake for 30 minutes or so.
Great reheated in the microwave when the second shift crew gets hungry, too!