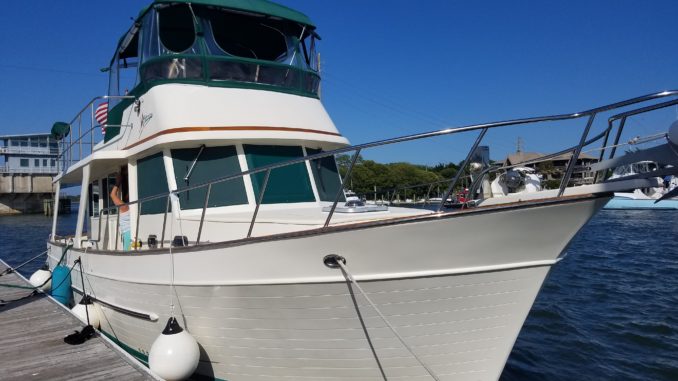 Should I stay or Should I go? This owner had her boat for sale and had a moment of clarity…so she asked Captain Chris to help.
Until it sold, she wanted to learn more in order to do one more cruise, this time as the captain rather than the mate.
So Nancy and her sister came to our Introduction to Boat Systems seminar in Vero Beach. Our most active learners, this duo took in everything we could teach them. After attending the boat yard tour on day three they came back to the workshop for a private mini session of Cruising 101 – all in preparation for a training trip from Southport NC to New Bern for the Spring Great Loop Rendezvous.
It's an amazing adventure that you can see below in photos. Even a flooding rain could not dampen their spirits…just Ask Captain Chris!