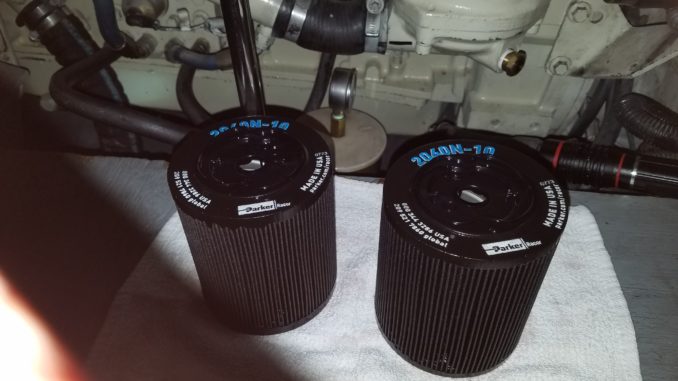 We love hearing from you! Keep those cards and letters coming 🙂
Jim joined us at our Introduction To Boat Systems Seminar and learned about fuel filters and so much more. We appreciate Jim sharing this photo with us…they were a little overdue for replacement. Surprising that they didn't stall the engines!
Capt Chris,
I followed your instructions on changing racor filters. You made it so easy.
Thanks.
Here's a photo of the filters I took out. Don't know how long they had been in. I replaced them with 30 micron.
Spin on filters at 10 micron are next.
Thanks again.
Jim