Baked Apple Roses
Another SUPER easy treat to share with other boaters, at docktails or with your morning coffee.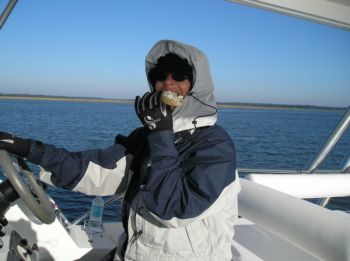 Overnight Crossing Breakfast
Have to admit this came from Sausy In The Kitchen Facebook page but OMG! This is so perfect when you are preparing for a crossing.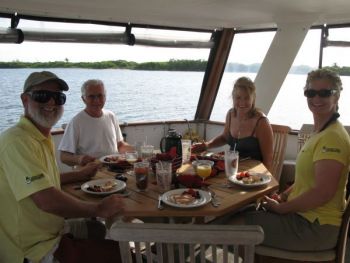 BlogTalkRadio with AGLCA Confessions of a Galley Slave
Listen as Kim Russo of AGLCA chats with Captain Alyse Caldwell about a few ways to make your boat galley work for you.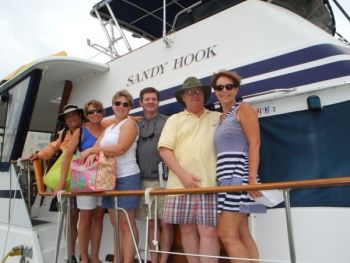 Guests Coming Aboard
This isn't really a Galley recipe but I couldn't think of another place to file this so here goes. We are often asked what do we tell our guests before they come aboard. These are a few things to consider prearrival for our friends and family who are coming to cruise with us...

Moroccan Chicken and Lentils
When cruising you never know who you will meet along the way. This recipe comes to us from the crew of VECTOR, Louise & Sean. While anchored in the Waccamaw River in SC, we pot lucked and were treated to this very yummy dish that warms your soul....and YES the precise engineers gave us measurements in 3/4 of a teaspoon!

Easy Shortbread Squares
Thanks to Jan from our Vero Beach Power Squadron for this terrific treat!

Confessions of a Galley Slave - PassageMaker Magazine
Those of you who subscribe to PassageMaker Magazine may have already discovered this fun article. From what rules to have when bringing kitchenware aboard to the exact ingredients you need for a savory meal, Alyse covers all you need to know to be an iron chef with her simple, quick recipes.

Stingrays
Looking for something just a bit different to nibble with your adult beverage? Try Stingrays!

Red Velvet Cake Balls
1 box red velvet cake mix (bake as directed for 13 x 9 inch cake)

1 can cream cheese frosting (16 oz)

1 package chocolate bark – regular or white chocolate

Wax paper


Strawberry Pretzel Salad
Really! Pretzel Salad?? This is so much yummier than the name lets on! Just had a party with LOTS of boaters and this was such a hit...once we convinced the guys to try anything with SALAD in the title! Thanks to Judy Doucette for this festive fun dessert! The sweet and salty flavors are a perfect blend.