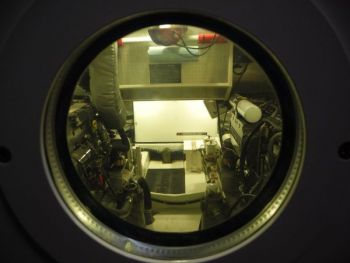 Engine Room Tour With Captain Chris
Welcome to the first of Boat Systems Tips! You will also receive the other tips by email over the next few days. But if you have any questions...Ask Captain Chris!

Holidays Aboard Your Boat
Here's a few suggestions about what you can do when you are "stuck" aboard your boat during the holidays.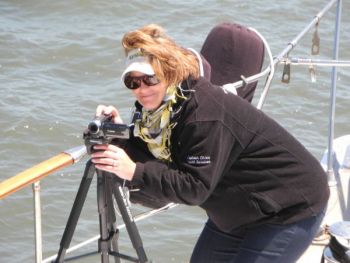 FREE Videos on our YouTube Channel
Captain Chris has a video collection with something for everyone! Subscribe to our YouTube channel and learn a little bit more about boating each time we post something new.

Cruisers Cantius
Check out this cool video of a Cruisers Cantius 46. We were captured just coming out of the Wheeler Lock just before docking at the State Park.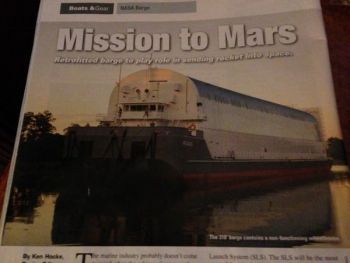 Mission to Mars Starts in Louisiana
Calling all Cruisers. Be On the Look Out for the NASA barge Pegasus that may soon be cruising from Louisiana to Mobile and up the Tenn Tom to Huntsville Alabama. This is the former barge that carried the large brown booster for the Space Shuttle. Pegasus has been enlarged to carry the larger rocket for the Mars Mission. Learn more in WorkBoat magazine Oct 2015 issue page 50. Please take photos and email to me...




USPS District 8 Summer Rendezvous
Summer in Florida is great. The waters are calm, the temps are warm but still seems to be lot cooler than our northern friends in the Colonies. Something about the shore breezes……

Faber Cove Raft-Up: Vero Beach Power Squadron
Here's some fun at Faber Cove. Our Vero Beach Power Squadron does a terrific job planning cruises, luncheons and raft-ups. Sometimes we are lucky enough to participate in between training cruises on the SANDY HOOK. This time our family was able to join us making it extra special.

Hole in the Wall Raft-up June 2011
While the usually frigid northern states were experiencing record HEAT, the Treasure Coast of Florida enjoyed a comfortable weather pattern- water temps were in the high 70s and air temps stayed below the 90 mark for almost a week.

Great Loop Cruisers Rendezvous in Norfolk VA
Another Spring boating story and this time it's about the AGLCA Great Loop Cruisers Rendezvous in Norfolk, VA.

Space Shuttle Discovery Launch Video from the Deck of Sandy Hook
None of us will ever witness this piece of history again as Discovery started her 39th and final mission. Wow! Now that she's back on earth after a successful mission, Discovery may find her way to the Smithsonian Air & Space Museum in Washington DC. Take a five minute trip with us and watch our video right below. It's the next best thing to being there!