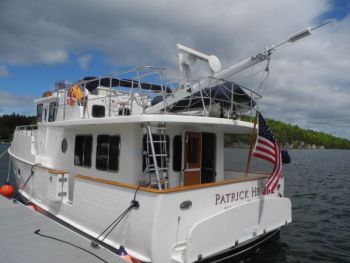 Stepping Your Mast
Yes...a mast is found on a sailboat AND most of our training focuses on the power boat but even SOME Trawlers have a mast. So, what can you do to fit under fixed bridges when you have a mast?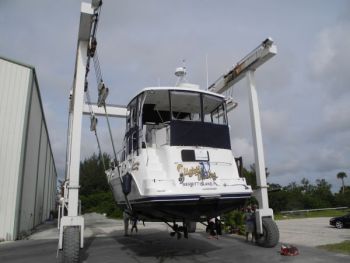 Running Gear
Running Gear...and we don't mean sneakers. Just what should you expect to find when you look at the hull of your boat...below the waterline?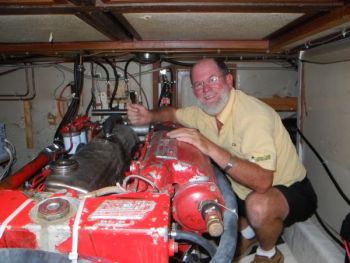 BlogTalk Radio - Ask Captain Chris About Contaminated Oil & Fuel
BlogTalk Radio sponsored by AGLCA - America's Great Loop Cruisers' Association.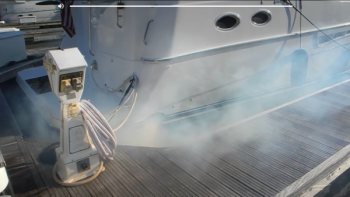 What Color Is Your Engine Smoke?
What color is your diesel engine's smoke? Is it really smoke or maybe it could be steam?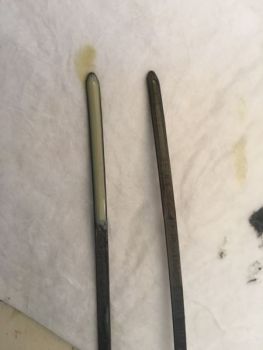 What Flavor Is Your Motor Oil?
What flavor is your motor oil?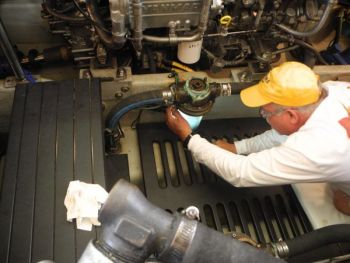 Top Five DIY Maintenance Items for Boat Owners
DIY. Do It Yourself. You might say, "yeah right, I am not a mechanic and have no experience with mechanical or electrical so why should I try?"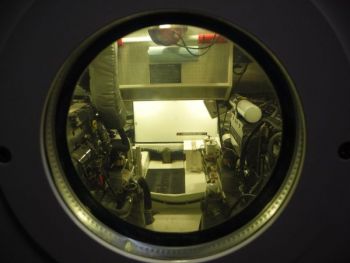 Peek Into The Engine Room
Sorta like the Where's Waldo puzzle, see what components you can find thru this engine room viewing port.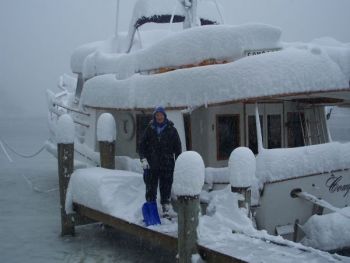 Winterize Your Water System
It is time to winterize your boat...Ask Captain Chris for some easy tips to help make the task a success!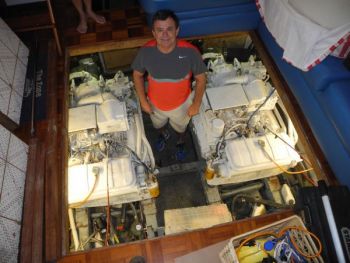 Day to Day Maintenance
Part of buying and owning a cruising boat is keeping up with maintenance. Don't fret- many of us who aren't certified mechanics can and DO take care of our boats...and we perform easy and routine tasks that often prevent costly future problems. After all, as boat owners we are responsible for a small city....(gulp!)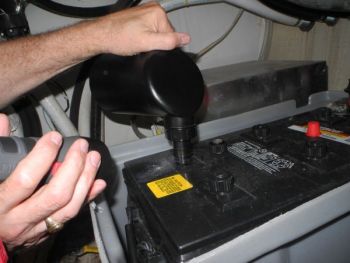 Uh-Oh! Won't Start!
Ready to go for a boat ride, you have checked your fluids and loaded up the galley in anticipation of a wonderful day on the water. Next step? The fuel dock where you take on 100 gallons and pump out your holding tank. All Set? You bet! Let's get the engines purring again and let our lines free…Starboard? Go! Port?...Port? Um, Port?...hmmmm.