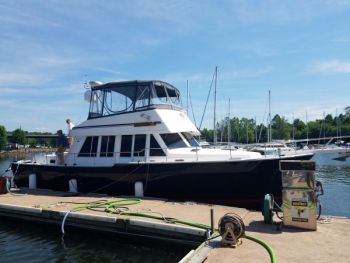 Float Plan - Easy as 1-2-3
File your Float Plan!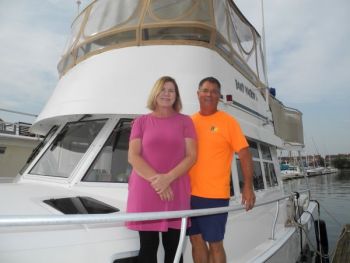 Mainship 39 Trawler Training in Baltimore
Baltimore. Charm City, Sugar & Spice, Fell's Point and Canton. Add in some trawler training and life is good!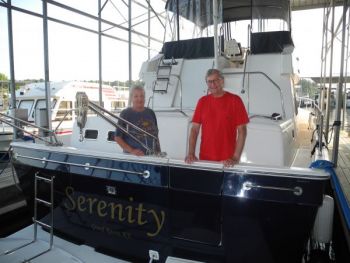 Mainship 43 Trawler Training in Green Turtle Bay KY
Ask Captain Chris about Training aboard a Mainship 43 with twin engines and bow thruster in Green Turtle Bay KY.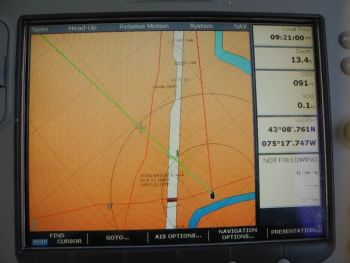 Do You Trust Your Electronics?
Your boat talks to you. Did you know that? But sometimes we aren't really listening.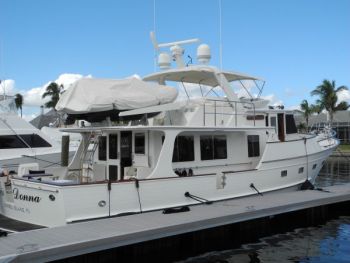 Trawler Training on a Fleming 55 in Fort Myers Florida
With a home port of St. Charles Yacht Club in Fort Myers Florida, this Beautiful Fleming found her home with new owners. Wanting to know more about vessels systems, docking and anchoring, they called Captain Chris.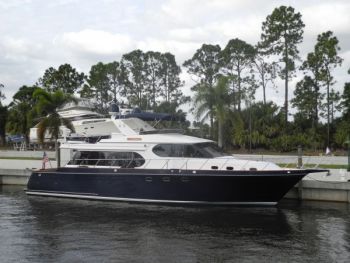 Training Delivery Aboard an Ocean Alexander 61 foot MotorYacht!
Locking and Learning aboard this gorgeous 61 foot Ocean Alexander was 5 days of fun from Fort Lauderdale to Tampa Bay Florida.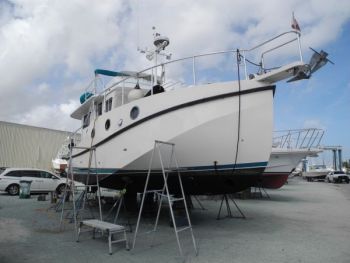 Stepping the Mast on a Great Harbour N37
After you've found your perfect boat - oh no! It's too TALL to do the Great Loop. So now what do you do? Ask Captain Chris if you can lower the mast or flybridge supports.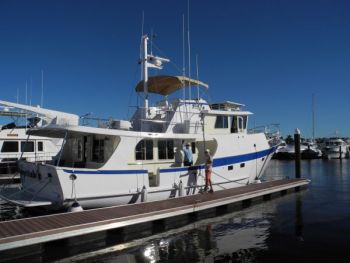 Trawler Training Kadey Krogen 58 with Solar Panels!
Moving up from a fast 40 foot planing boat to a 58 foot traditional trawler can be daunting. This Kadey Krogen has many more systems and OH! so many more options for travel. Just Ask Captain Chris to help with the transition!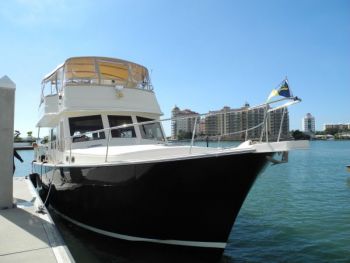 Mainship 43 Training Before Starting the Great Loop
This sweet Mainship 43 is ready to start the Great Loop and now thanks to Captain Chris her crew is ready too!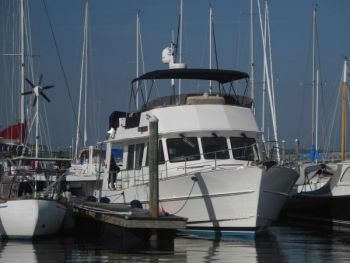 Grand Banks 41EU with Zeus Pod Drives - Training
Learning about your boat and how it handles is essential. When you boat in an extreme tidal location such as coastal Georgia you learn so much more than the basics. Ever heard "time and tide wait for no man"?