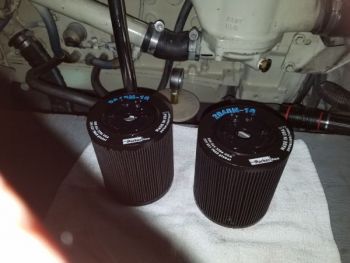 Ask Captain Chris About Changing Racor Filters
We love hearing from you! Keep those cards and letters coming :-)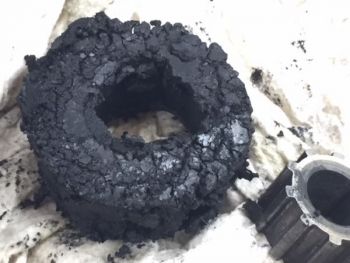 Impeller Woes
We appreciate when boaters share what works and sometimes what doesn't. Fortunately this lesson from experience didn't cause that much harm. Thankfully, they realized how others could benefit and sent us the resulting evidence of the lesson....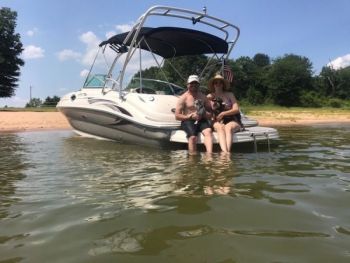 Such Good Crew Communications!
When our clients learn from Captain Chris we love when they share their experiences.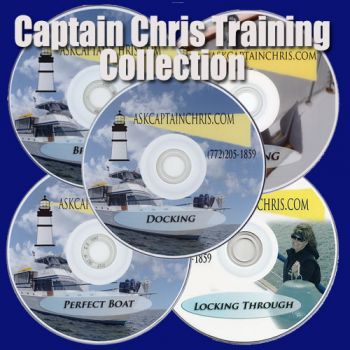 Training DVDs hit the mark!
Sometimes we get it right and you let us know :-)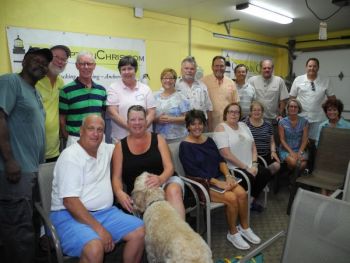 Cruising 101 with Captain Chris - Absolutely Great!
Here's another perspective from experienced former sailors about our Cruising 101 Course: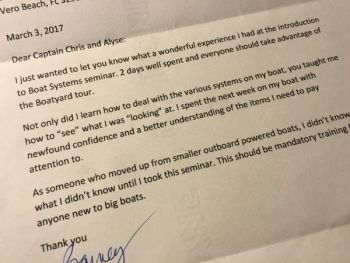 I Didn't Know What I Didn't Know...
Barney sent us this descriptive Thank-You note after attending one of our Boat Systems Seminars....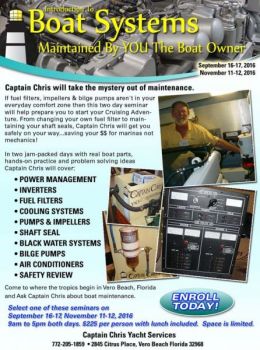 If You Are Going To Loop
John wanted to share his thoughts about training with Captain Chris at both our CRUISING 101 and INTRODUCTION TO BOAT SYSTEMS seminars. Check out the photos below from his experience too...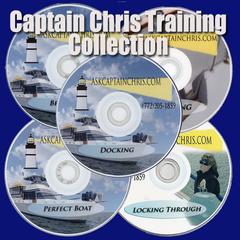 DVDs for Building Confidence
A nice note about our DVDs from new cruisers...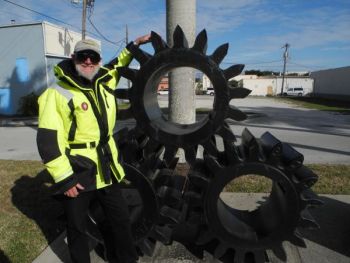 Boat Yard Tour With Captain Chris
Hal found our website and poked around all the different articles and videos to get an idea what we are all about. He first contacted Captain Chris to accompany him on a sea trial as a coach and interpreter, learning more than he expected.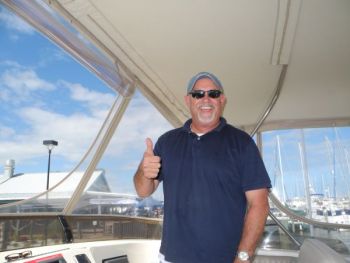 Boat Systems Seminar is an Excellent Learning Opportunity
Dan first worked with Captain Chris after he purchased his new-to-him boat. With a year of short trips under his belt, Dan decided to get more comfortable with DIY maintenance and attended our two-day Boat Systems Seminar. Read more...